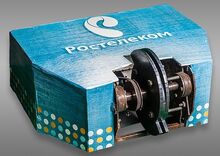 Seventh (RUS: Седьмой) is a Russian 2 Wheel Drive robot with a vertical dual disc spinner as its weapon.
It competed in the first Rise of the Machines event in Perm in 2015, losing its first fight.
Robot History
Edit
Perm 2015
Edit
Seventh took on and lost to Comet in Round 1.
| Series | Round | Opponent(s) | Results |
| --- | --- | --- | --- |
| Rise of the Machines Perm 2015 | 1 | Comet | Lost |
Ad blocker interference detected!
Wikia is a free-to-use site that makes money from advertising. We have a modified experience for viewers using ad blockers

Wikia is not accessible if you've made further modifications. Remove the custom ad blocker rule(s) and the page will load as expected.