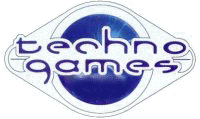 Techno Games is a robot competition television programme that was aired on BBC2 from 2000-2003. It was a spin-off from the hugely successful Robot Wars. The TV series aired every weekday for a fortnight from the third Monday in March just after National Science Week. The series of ten programmes was broadcast on the ten weekdays over two weeks (The first series consisted of five programmes broadcast over five consecutive weekdays).
Schools, colleges, individuals and technology clubs competed to break world records, win medals and the grand series prize. For most events lifelike movement was required, so, for example, in the swimming event propellers were banned in favour of legs, paddles, flippers and fins. When the TV show was cancelled a number of enthusiasts kept the competition going under the banner UK Robotic Games.
Not all the events appeared in all of the series.
Assault Course
Cycling
Football
Gymnastics
High Jump
Long Jump
Micromouse (Wall following)
Micromouse (Maze solving)
Relay Cars
Rocket Cars and Funny Cars
Shot Putt
Solar Challenge Cars
Tug-of-War
Rocketry (Spot landing and Egg Protection)
Rope Climbing (Natural movement-arms and legs)
Rope Climbing (Artificial movement-wheels and rollers)
Sprint (Two, three, four, six and eight legged walkers)
Sumo
Swimming
Water Polo
Outdoor Events (Penalty kick, Shot Put)